Recordings
CDs are now available for purchase online via PayPal which accepts all major credit cards. If you prefer not to make your purchase online, please see Payment Alternatives below.
Note that you do not need a PayPal account in order to make your purchase. Simply click on the "Continue" link on the bottom left hand side under the heading Don't have a PayPal account? after clicking on one of the "Buy Now" buttons below.
Brass Britannia!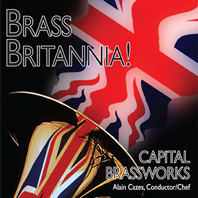 Release Date

March 25, 2011

Label

CBW3

Price

CA$20.00
Reviews
International Trombone Association, October 2011

This disc successfully accomplishes what most if not all brass players strive to do [...] take the quality of brass playing to the next level, both individually and collectively. — Read the full review.

International Trumpet Guild, January 2012

Throughout the production, the ensemble plays with great cohesion, tremendous intonation and blend, warm sound, unified phrasing, and uniform facility of articulation and time. The liner notes are extensive, informative, and witty, and the packaging is attractive. For the superb quality of playing, the enjoyable program, and the truly first-rate production overall, this CD is sure to be enjoyed by all enthusiasts of large brass ensemble repertoire. — Read the full review.
Gabriel's Sister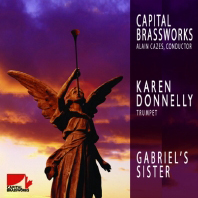 Release Date

May 9, 2008

Label

CBW2 (CD details)

Price

CA$20.00
From Russia with Brass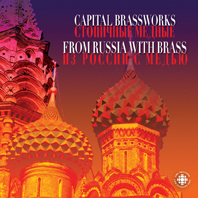 Release Date

April 12, 2005

Label

CBC – SMCD 5235 (CD details)

Price

CA$20.00
Capital BrassWorks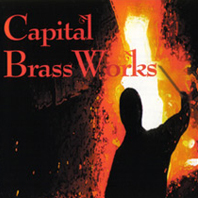 Release Date

2000

Label

Capital BrassWorks - CBW001

No longer available for purchase.
Payment Alternatives
Please send a certified cheque or money order with your CD request(s) to:
Capital BrassWorks
16 Forest Gate Way
Nepean, ON
Canada, K2G 6P3
CDs are CA$27.50 -or- US$25.00 each (includes shipping and handling).